President Uhuru Kenyatta. [Photo/PSCU]
A security officer accidentally hit President Uhuru Kenyatta with a car door on Thursday when he was alighting from his car.
The president is in South Africa for an official state visit, where he has held bilateral talks with President Jacob Zuma.
President Kenyatta, however, walked away as if nothing happened.
The incident elicited reactions from social media users, who said the security officers were taking their duties lightly.
During the talks, Presidents Kenyatta and Zuma expressed their desire to strengthen relations between the two countries for the benefit of their nations and peoples.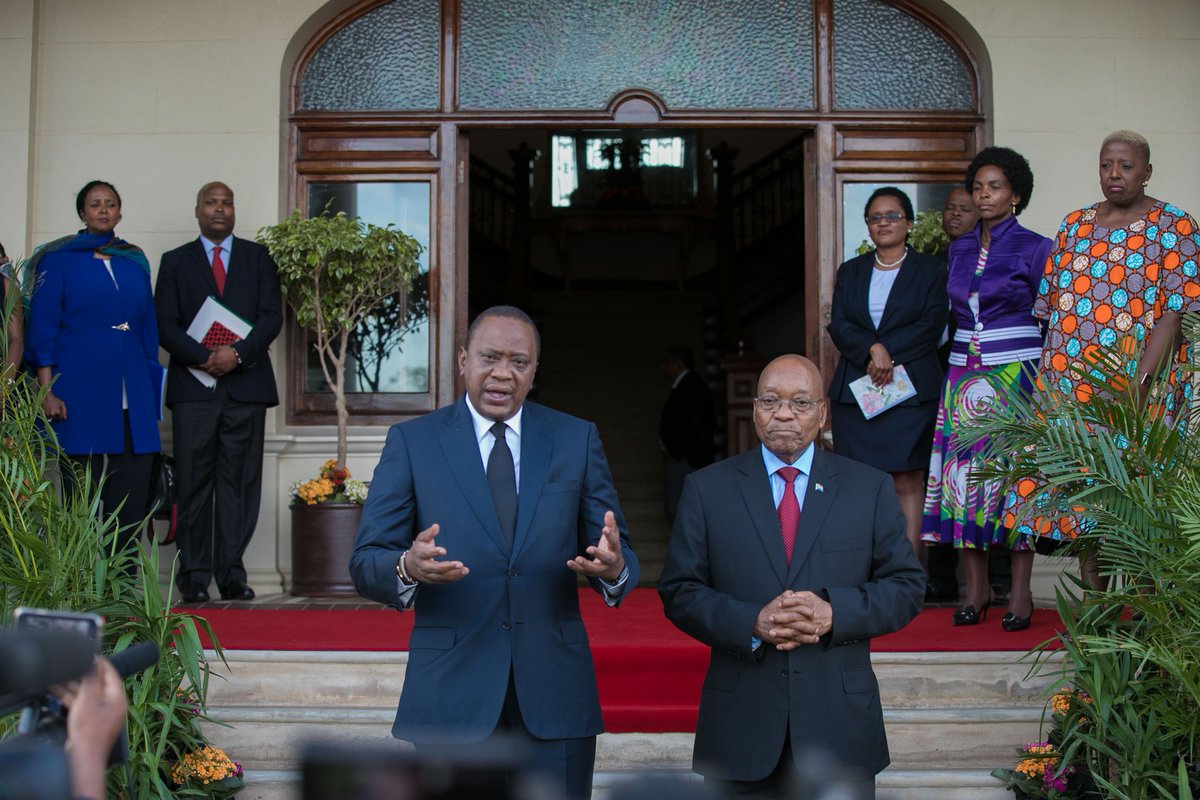 Presidents Kenyatta and Zuma addressing the media after the talks. [Photo/PSCU]
They both said they discussed trade and connectivity and how these would boost industrialisation and also create jobs for millions of young people.
"Industrialisation is key to creating job opportunities for the youth and wealth for our nations and peoples," President Kenyatta said.
Apart from the issues of trade and infrastructure, Presidents Kenyatta and Zuma also deliberated on regional peace and security, especially the South Sudan conflict and the "new slave trade in Libya".
Click here for the VIDEO
Looking for electronics? Click here to get your amazing Black Friday deals from Jumia
Thank you for reading my article! You have contributed to my success as a writer. The articles you choose to read on Hivisasa help to shape the future of news across Africa.
-Nicholas Sewe