12: 30 PM: Reports indicate that a section of roads in the city are on lockdown as Melania is expected to visit various spots.
12: 15 PM: Mrs Trump is currently on a game ride at the Nairobi National Park in the company of senior officials from State House.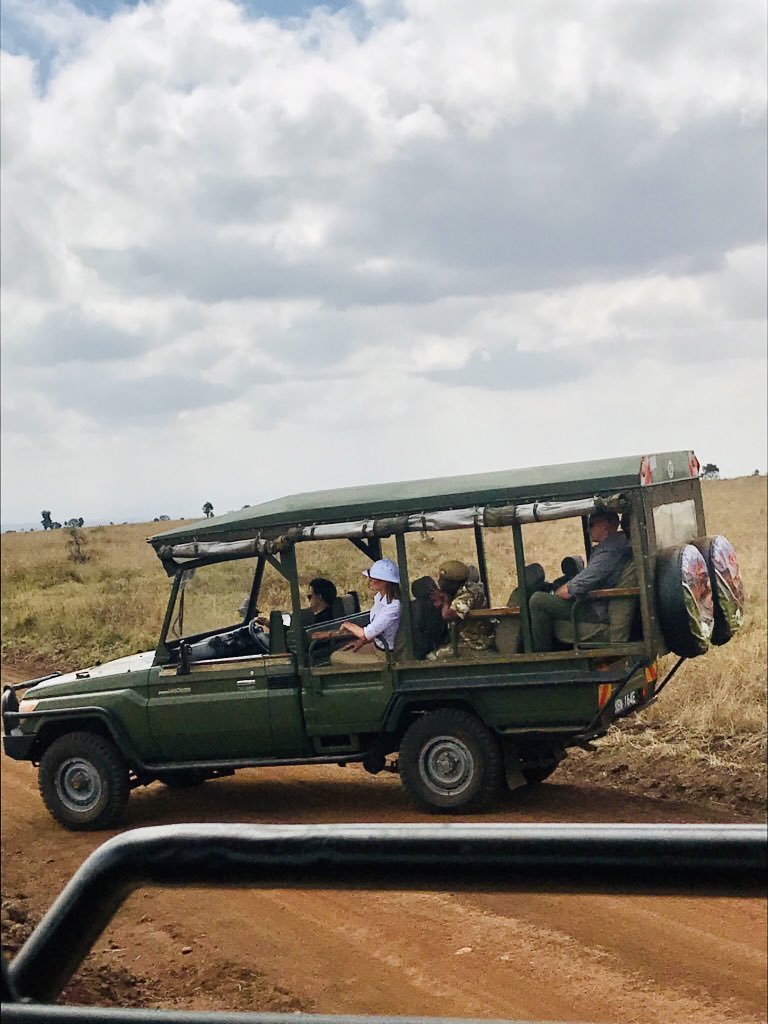 Source/Robin Njogu
12: 00 PM: Harry Thuku road has been closed for six hours before Mrs Trump arrives at the Kenya National Theatre to watch a performance.
10: 15 AM: Mrs Trump is shown around the orphanage where she involved in the feeding of some elephants. 
10:00 AM: Trump visits the David Sheldrick Wildlife Trust in the company of Magaret Kenyatta. 
She is expected to visit certain spots in the city amid heavy traffic gridlock on a number of roads.
US First Lady Melania Trump is currently in the country to promote the welfare of children.
Melania arrived in the country of Friday evening and she was received by her Kenyan counterpart Magaret Kenyatta.
Nunua Unilever products zote at 50% Pap!
Thank you for reading my article! You have contributed to my success as a writer. The articles you choose to read on Hivisasa help shape the content we offer.
-Paul Amisi