Baringo senator Gideon Moi has come out to applaud and support the famous March 9th handshake between President Uhuru Kenyatta and ODM leader Raila Odinga. 
Through a pot on his official Facebook page, Senator Moi said the year played a major role in uniting the nation. 
The son of the retired President Daniel Moi also wished all Kenyans a happy new year.
"As we come to the close of 2018, it is a moment to reflect the things that shaped us as a country. It was a defining year for the country in two fronts-the unity of the country and the fight against corruption. The March 9, handshake between H.E President Uhuru Kenyatta and Former Prime Minister Raila Odinga changed the landscape of the country as the two leaders taught us that as Citizens of this great nation, selflessness triumphs over selfishness and personal ambitions. The handshake was a momentous opportunity for the country as it set the nation on the trajectory of national healing, reconciliation. 2019 thus should be a fitting momentum in the fight against things that divide us as a country, impoverish our people and stagnate the growth of our nation," posted Senator Moi.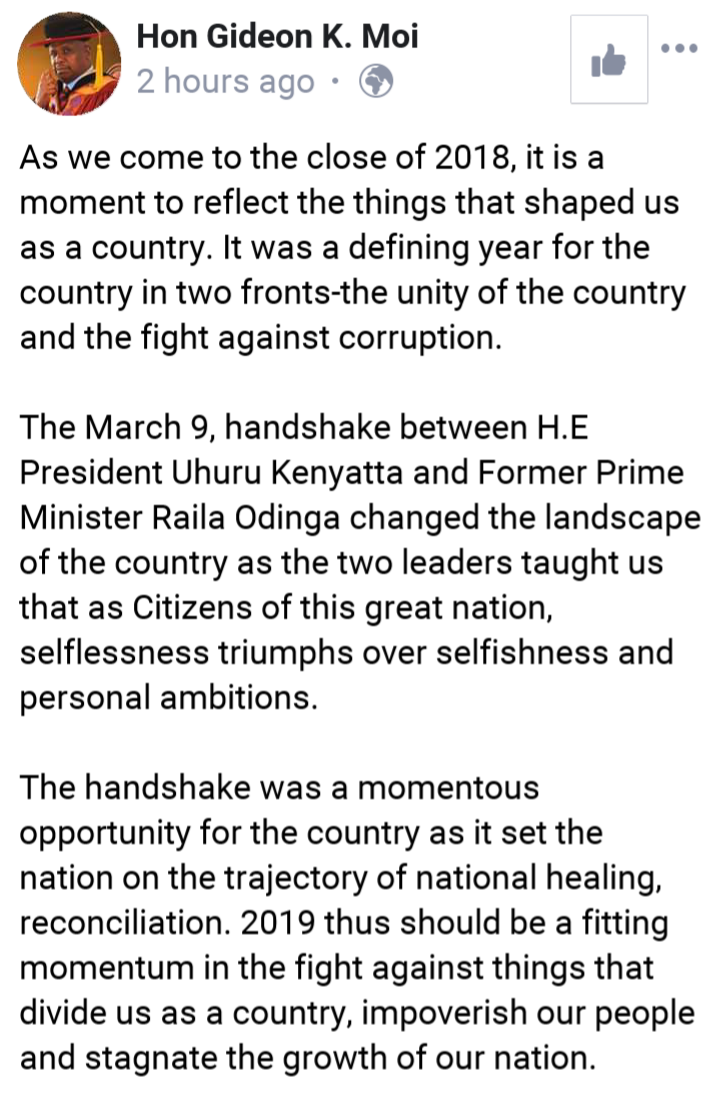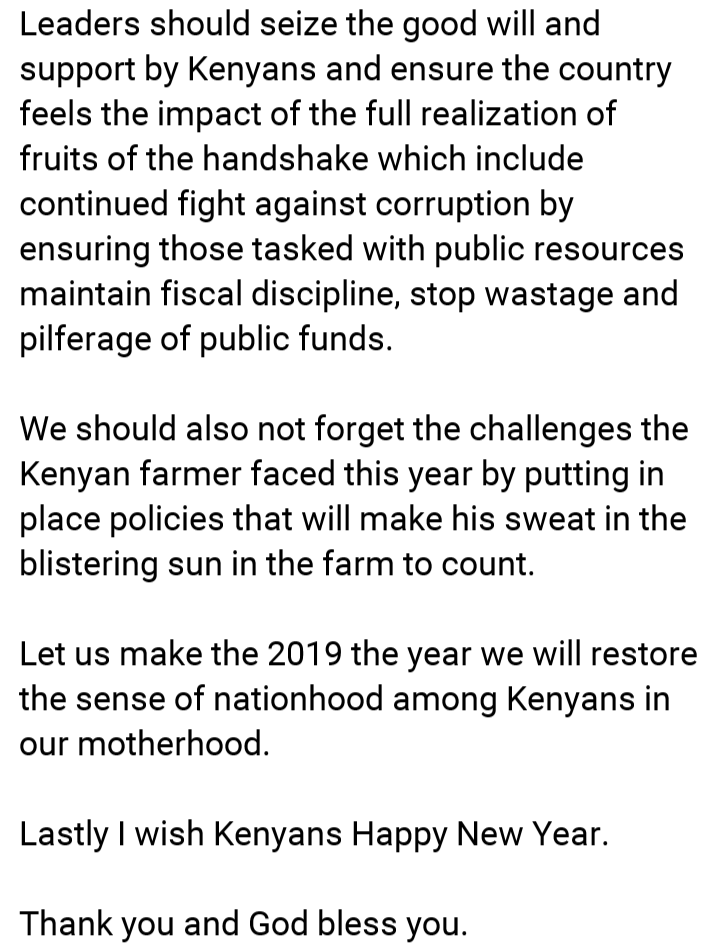 A screenshot of Senator Gideon Moi's post on Facebook. [Source/Lennie Croozy]
The Baringo Senator is said to be eyeing the country's top seat, though he is yet to publicly announce his interest in the top seat also being a target of his 'brother from Rift Vally, Deputy President William Ruto.
#hivisasaoriginal
Stand a chance to win a million shillings
Thank you for reading my article! You have contributed to my success as a writer. The articles you choose to read on Hivisasa help to shape the future of news across Africa.
-Lennie Croozy